There are two types of protection used in climbing:
Passive protection: Gear without moving parts.
Active protection: Gear with moving parts.
Passive Protection
There is a massive variety of passive protection. I love passive gear, there's nothing nicer than sinking in a bomber nut. It's also quite inexpensive compared to active protection (cams).
I'll outline the most common gear you'll come across here, but once new worlds of climbing open up to you (aid climbing in particular), you will start discovering more and more forms of protection.
Nuts
Nuts come in a range of sizes and most nuts are color coded for quick identification. Nuts are designed to be wedged into cracks, getting caught at the narrow end of the crack.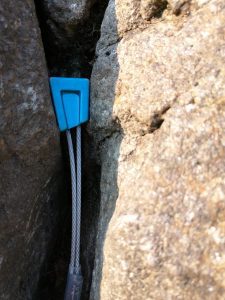 Curved Aluminium Nuts (standard)
These are your bog standard nut. Back in the 1960's John Brailsford created the first nut and this is what it has evolved into today.
Off-set Nuts
Off-set nuts are designed to fit into flared and pin scarred cracks. The off-set shape of these nuts give you many options when placing that the standard nut doesn't.
Micro Nuts
Micro nuts are…well,micro. They fit into tiny cracks where other nuts won't. Due to the size of the wire they have a far lower strength rating with the DMM micro wallnut having a strength rating of 2kN.
Hex's (Hexentrics)
Big chunky Nuts for big cracks. If you're getting a set of hexentrics then get the DMM Torque set. They have an adjustable sling which is super nice and the only way to go.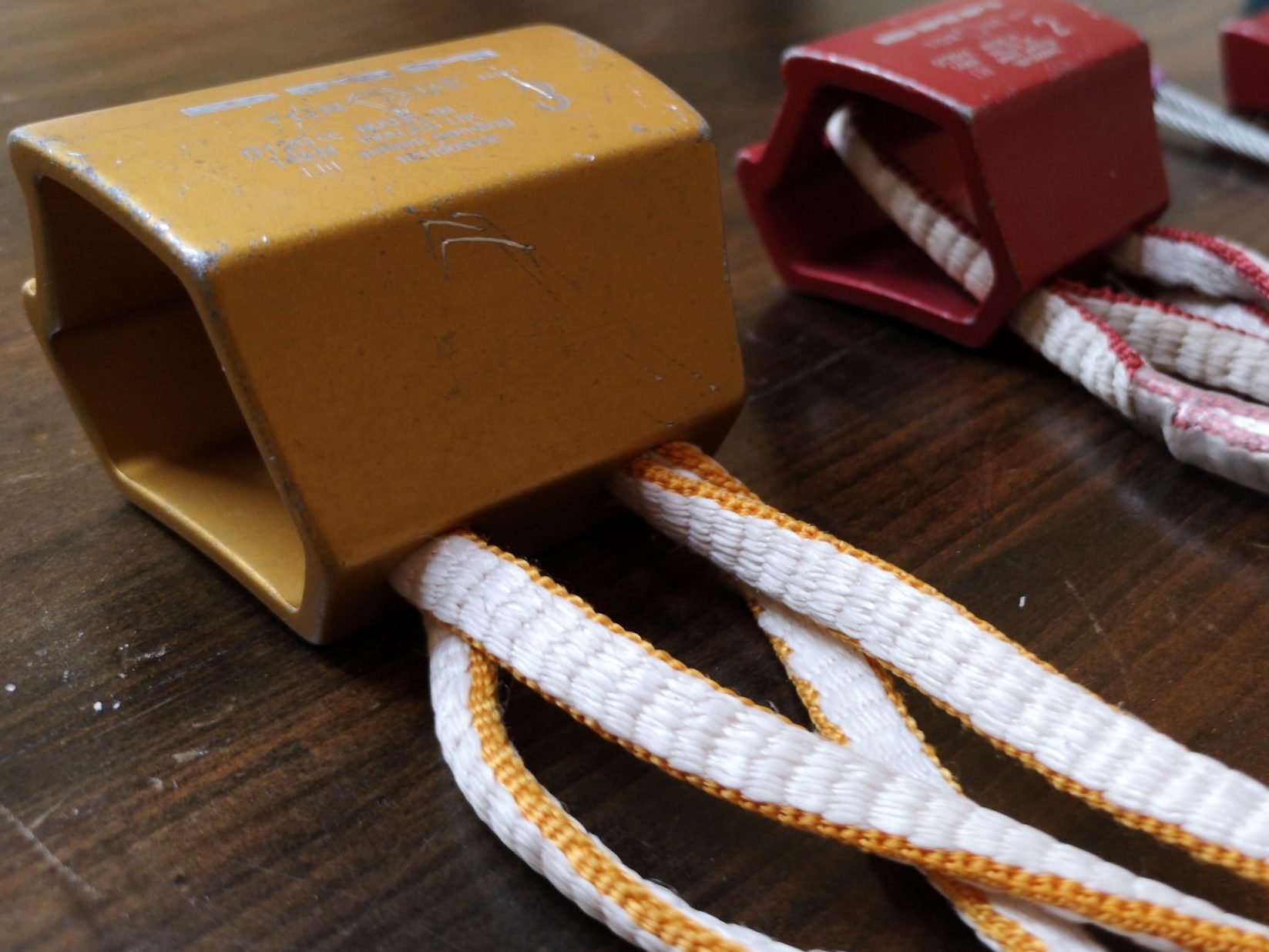 Active Protection
Active protection is any protection with moving parts. We will stick to talking about cams.
What are Cams?
A cam or "spring-loaded camming device", is a device that is placed in the cracks to protect the climber. The downward force on the stem of the cam forces the cam lobes to spread outwards, thus jamming in the crack when weighted.
Cam Anatomy
Cam lobe: The lobes retract and their outer edge sits against the rock. The cam in the image has 4 lobes yet cams also have 3 lobes (TCU).
Axel: What the cam lopes rotate around.
Trigger: You pull the trigger to retract the lobes.
Sling: What you clip your quickdraw into.
Single Axle vs Double Axle
As you can see from the image above, cams have axles. Some cams have a single axle while others have a double axle. So what's the difference?
The first spring-loaded cam was created in the late 70's. This original cam design had a single axle. While cams evolved in shape, sizes, weight and materials, they all used but one axel. This was until the 90's when Black Diamond released the first Camalot.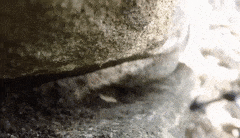 Double Axle Pro's
Greater Range: The camming device can be placed in a greater variety of cracks. Less likely for cam to walk.
Do not Invert: The lobes on a single stem cam can invert and in turn screw up the wires on a cam which does not happen on a double axel. This also means that double axle cams can be used as passive protection.
Double Axel Con's
More Expensive: Cams in general are expensive pieces of kit and double axel cam's are that bit more expensive.
Heavier: You may hear people state this but I'm not too sure how much water the argument holds. The DMM dragon (double) compared to the DMM Demon (single) has 4g of a difference with the Dragon being that little bit bigger.
Single Stem vs U-stem (Double Stem)
According to Andy Kirkpatrick the ideal cam is double axle, single stem. So what are the benefits of a single stem cams ? (I'm aware I wrote this as a beginners article and now I'm going down a rabbit hole…oh well).
Flexibility: Single stem cams are far more flexible than double. Due to this single stems fare better in horizontal cracks. A fall onto a double stem cam in a horizontal crack can mangle the wires. Alough I've never used them, the Metoliues ultralights U stem are meant to be crazy flexible.
Cams To Buy
DMM Dragons
Black Diamon Camalot
Kouba Axel. Great budget cams
Strarter Kit
How To Place Place Protection
Click the link to learn how to place and remove climbing protection