The Spinc Walk
Glendalough is one of Ireland's greatest wonders and, in my opinion, the most beautiful spot that Ireland's Ancient East has to offer.
The valley is home to many stunning trails which will take you through some of Ireland's finest scenery. The main trail is known as the Spinc. This trail offers a variety of wildlife and is steeped in history. The trail is also waymarked, just follow the white arrows.
You can also choose from one of two starting points, either the lower lake or the upper lake, either way be sure to check out the Monastic City!
Route Information:  Click Here
Bus: There is a bus service that runs from Dublin City Centre to Glendalough. Be sure to check the timetable.
Car: Glendalough is only an hour drive away from Dublin. It is closely situated to both the N11 and M9. 
Carruntoohill (Devil's Ladder): Kerry​
The Devils ladder
An adventurous route that takes you to the top of Ireland's highest peak, Carruntoohill. The summit can also be tackled via an easier path, but the Devil's ladder offers plenty of variety from basic trails to more scrambling terrain.
The starting point is at Cronin's yard, which is 22 km from Killarney. The path is well-trodden and is busy on good weather days. From Cronin's Yard you are brought to the Hags Glen, a beautiful valley with lakes on either side. Here you should be able to spot the Devil's Ladder. From afar, it looks like a steep scree field bringing you up to a ridge under Caruntoohill.
Caution: Like many of Ireland's trails, The Devil's Ladder has suffered a lot of erosion due to the increased number of footfall over the past two years. Due to this, the already loose trail has become even more dangerous. Please be mindful of others below you when tackling this route.
Route Information:  Click Here
The link above is a looped walk. If you are not very experienced with navigation, then I recommend taking the standard trail back.
Car: Leave Killarney and take the N72 towards Beaufort. Follow the signs for Cronin's Yard.
Location Pin: Click Here
The easiest option is to get a taxi from Killarney. Killarney has a train station and also has many nationwide bus services.
Coumshingaun Loop: Waterford
Coumsingaun Loop
One of my favourite trails in the country! If you haven't hiked Coumshingaun then this should be next up on your tick-list.
Coumshingaun is a corrie lake that was carved out during the last ice age. It is said to be Europe's most impressive corrie lake and it is easy to see why. Standing on the southern ridge it feels as through you are standing in the land of giants.
The starting point is at Kilclooney Woods, located between Carrick-On-Suir and Dungarvan. From the woods, you link up with a trail that takes you onwards to Coumshingaun. For some, a simple visit to the lake is enough, but I recommend taking in the 4-hour looped walk.
Route Information:  Click Here
There is a carpark at Kilcooney Woods which is the start of the trail. The carpark has a height barrier.
Location Pin: Click Here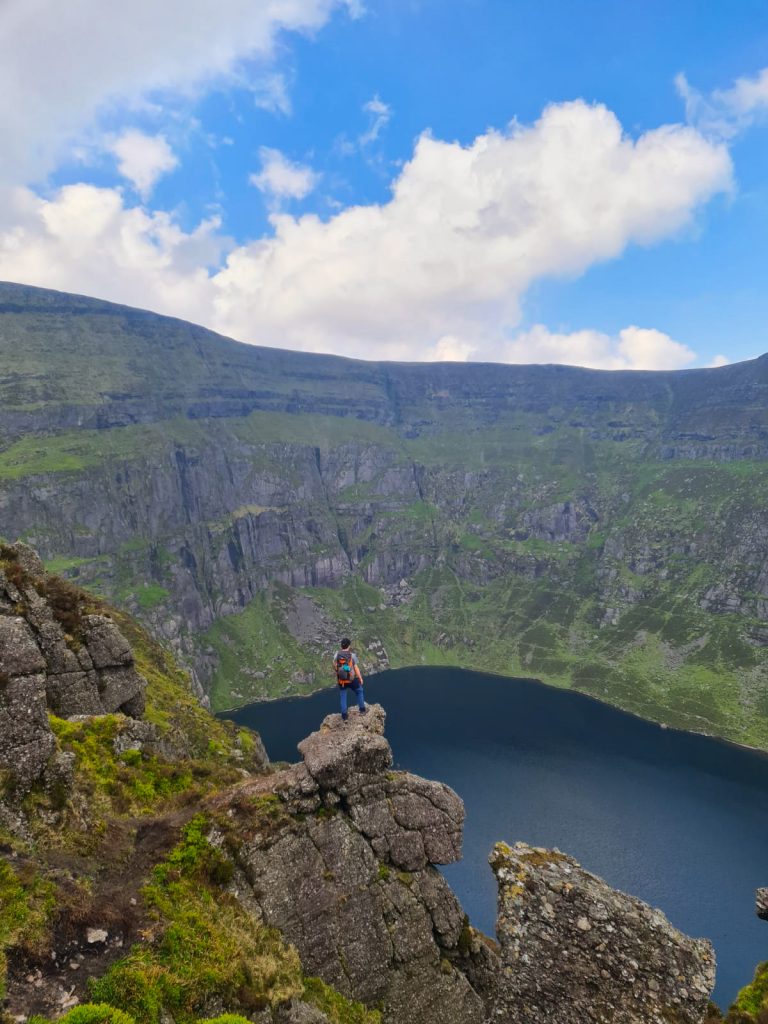 Galtymore Loop Walk: Tipperary
Galtymore Loop
Not for the faint-hearted, this route is tough underfoot at times and would require good navigational skills if the weather were to change. The route is not waymarked nor is it an official trail, so please be mindful of this before taking on the route. 
The hike begins at the Galtymore south carpark (Location Pin) and ends at King's Yard, so you will need two cars. The Galtees themselves are a beautiful mountain range, and the views from the summit of Galtymore are breathtaking. 
Personally, I feel this looped hiked takes in the best views and terrain that the Galtees have to offer. The views from the summit are amazing and you can treat yourself to a cuppa tea at King's Yard after a tough day out.
Route Information:  Click Here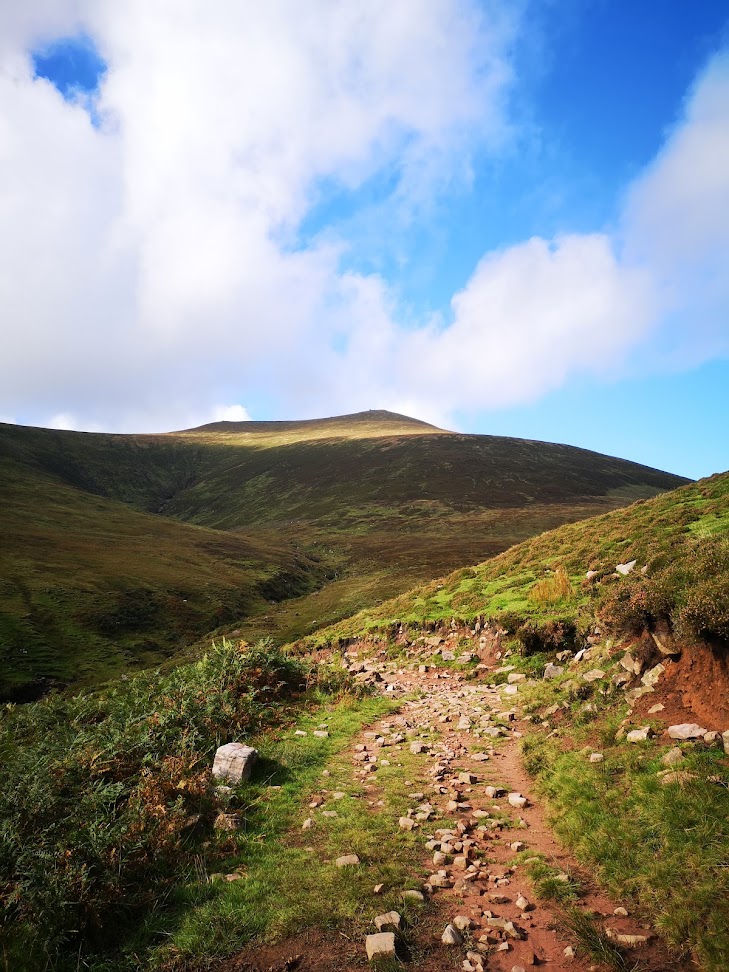 Errigal & Mackeoght Loop
A great route to take in when bagging Donegal's highest mountain, Mount Errigal. This route never strays too far from the road and yet it takes in some of Donegal's most spectacular scenery.
Errigal has a well-defined path due to the high volume of footfall it sees every day. The path on MacKeoght is a little less obvious and at times non-existent, in saying this it is easy to find your way to the summit taking the line of least resistance. 
There is really far too much to explore in Donegal, so I will soon post a "Donegal Top 5 Hikes".
Route Information:  Click Here