The G20, Europes's Toughest Trail!
The G20 Corsica, also known as the Grande Randonnée 20, has been long known as Europe's toughest trail. It stands as a formidable challenge for avid hikers seeking an immersive adventure and looking to push themselves and their hiking limit. 
Hikers are drawn to the trail not only for its physical demands but also for the opportunity to experience Corsica's diverse ecosystems, encountering unique flora and fauna, and immerse themselves in the island's rich culture.
This 180-kilometer trail has been stated to be Europe's toughest trail due to its 10'500 metres of elevation as well as having to battle its rugged landscape. The trail is far more technical in comparison to many of its European counterparts, with steep ridges that can often require scrambling. 
Overall, though, the G20 is a trail of extreme beauty that is awarded to those who willing to push themselves and their abilities. A must-do for any avid hiker!
Distance: 180km
Days: 15
Difficulty: Very Difficult
Trail: Start to End
Waymarked: Yes
All Trails Map: Click Here
Best Months: June – September
Ireland's top adventure newsletter!
The 15 Stages of the G20 Trail
Below are the 15 stages of the Corsica G20 Hiking Trail.
Each of the stages below can be found on Alltrails. I have added links to each of the Alltrails sections.
**The trail now has 16 sections in total. All distances are approximates. Names and points can differ depending on source.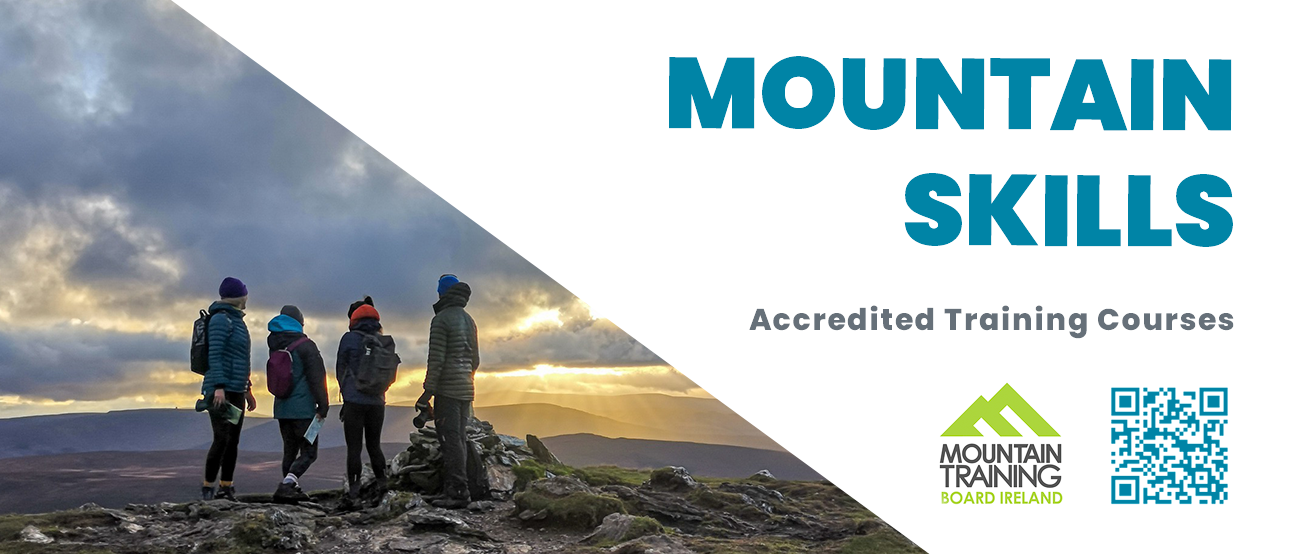 Need the skills to take on bigger challenges with confidence? Check out one of our skills courses! 
Accommodation along the G20 Corsica primarily consists of mountain refuges, providing hikers with essential shelter and basic amenities. These refuges are strategically located along the trail, offering a place to rest, eat, and socialize with fellow trekkers. Additionally, there are some camping options for those who prefer a more immersive outdoor experience. Here's a closer look at the different accommodation options along the G20:
Mountain Refuges:

The G20 trail is dotted with mountain refuges, which are essential stopping points for hikers. These refuges vary in size and amenities, but generally provide dormitory-style accommodations, communal dining areas, and basic facilities.
Amenities: Refuges typically offer meals, allowing hikers to enjoy traditional Corsican cuisine. Some may have additional amenities such as hot showers, charging stations, and shops where hikers can purchase supplies.
Booking: It is advisable to book refuge accommodation in advance, especially during peak hiking seasons, to secure a spot and ensure availability.

Camping:

Camping is permitted along the G20 Corsica in designated areas only, but these are very rare. Many refuges do allow you to camp outside the refuge. 
Amenities: Camping facilities are basic, with limited amenities. Hikers should carry their own camping gear, including a tent, sleeping bag, and cooking equipment.
Rules and Regulations: It's important to follow Leave No Trace principles and adhere to any specific regulations regarding camping along the trail. Some areas may have restrictions to protect the environment.

Alternative Accommodation:

In certain sections of the G20, particularly in or near villages, there may be alternative accommodation options such as guest houses, hotels, or gîtes (holiday cottages). These options provide a more comfortable and private lodging experience.
**Booking in Advance: Especially during peak hiking seasons (June to September), it's advisable to book refuge accommodation in advance to secure a spot, as some refuges may have limited capacity.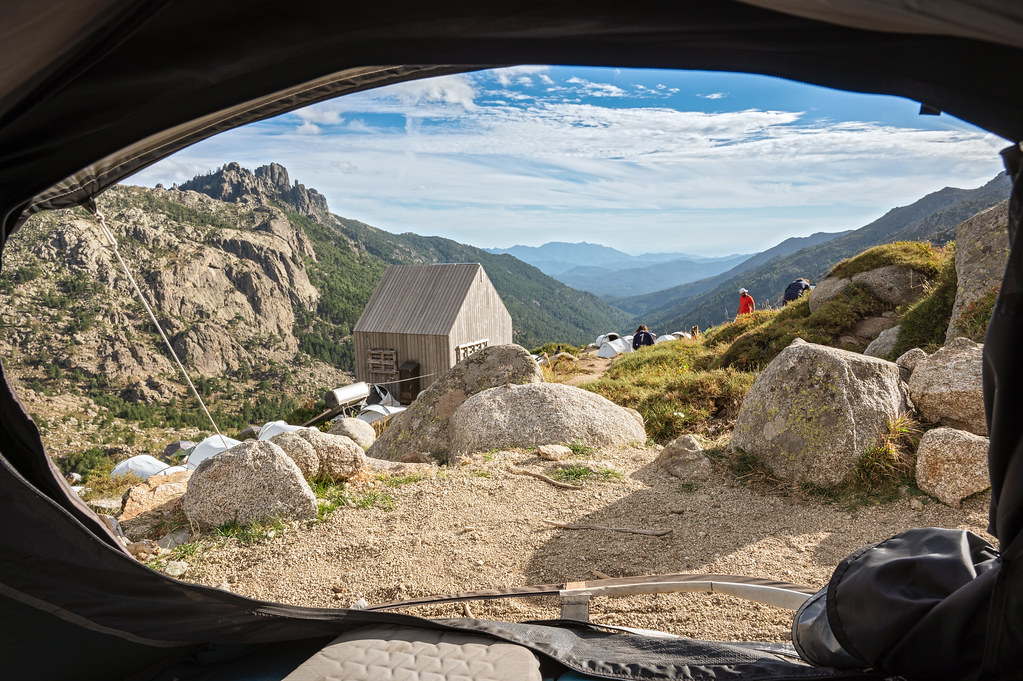 Along the G20 trail in Corsica, you will find various options for meals, primarily centred around mountain refuges along the route. As well as accommodation, these huts also offer multiple meals a day.
Mountain Refuges:

The primary dining option along the G20 trail is the mountain refuges, also known as "refuges d'altitude." These refuges are typically basic mountain huts that provide shelter, meals, and essential amenities for hikers.

Villages and Towns:

In certain sections of the G20, especially those near villages or towns, you may find additional dining options such as local restaurants, cafes, or grocery stores.  These places may offer a wider variety of food choices, and hikers can experience a bit of local culture by trying Corsican specialities.

Water Sources:

Overview: Water sources are abundant along the G20. Carry a reusable water bottle and a water purification system to ensure a safe water supply.
Refuges: Refuges often provide taps outside for hikers to fill their bottles.
Getting To Corsica :
By Plane: There are no direct flights to Corsica from Ireland, so you will need to get a connection flight from London or Paris, with Paris being the better of the two. This is the easier option but also the most expensive. Once you land in Bastia you will need to make your way to the town of Calenzana, which is the starting point of the G20 trail.
By Ferry: Another option is to fly to Marseille or Nice and get the ferry to Bastia or Calvi. Getting the ferry to Calvi would be the better as this is next to the starting point of the G20.
Getting to Calenzana: There is both a bus and a train that leave from Bastia train station. The bus leaves across the road from the train station. Both the bus and the train run twice a day to Calenzana. Be mindful when visiting out of season, as some services do not run on the weekends.
See the following Links for prices and timetables. Train Times Click Here and for Bus Time Click Here
It is worth noting that Corsica is served by several airports, with the three main ones being Ajaccio Napoleon Bonaparte Airport (AJA), Bastia Poretta Airport (BIA), and Calvi Sainte-Catherine Airport (CLY).  
The optimal time to hike the G20 Corsica is typically from June to September when milder temperatures prevail, and the trail is less affected by snow and ice. During this period, hikers can enjoy a more comfortable and safer trekking experience. You can see the yearly weather charts HERE.
Corisca is often referred to as "The Isle of Beauty", and it's no mystery why. The entire island is full of natural beauty around every corner. 
Lavezzi Islands:
Take a boat trip to the Lavezzi Islands, a natural reserve with crystal-clear waters and unique rock formations. Snorkeling and swimming in the turquoise sea are popular activities, and the islands are home to diverse marine life.
The Beachs at Désert des Agriates: 
If you're looking to chill after your hike, then take a visit to the beaches at Désert des Agriates. This area is full of remote picturesque beaches, the perfect place to relax after a hard hike. 
Bonifacio
 A beautiful village perched atop towering limestone cliffs. Bonifacio is packed with amazing places to eat and drink.